Gory but gorgeous. Metal Chick 666, has a great website I found called Skulls and bacon. Yes, it's true. She's scoured the web for amazing skull cakes and I could not help but want to bring out my inner Goth and have a halloween party that might give me the chance to bake such a dark confection. Check them all out!
Found via Azathoth Invictus' photostream. Could this be a wedding cake? Yes!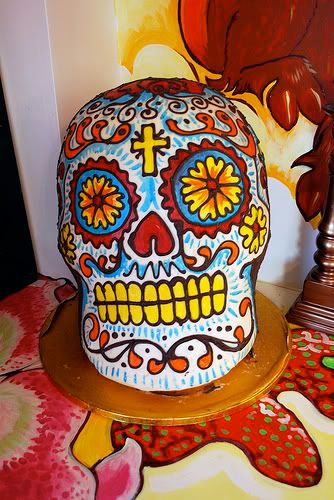 Found via Scarycrow's photostream and made by the inimitable choccywoccydoodah.com, our favourite chocolate shop.
Found via giac1061′s photostream. A day of the dead style wedding cake!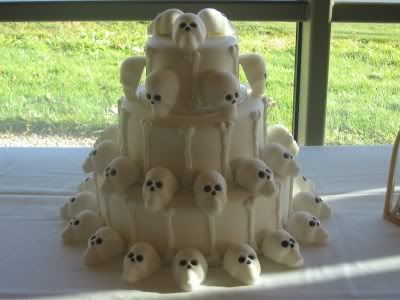 From Craig's Cake Shop in Wisconsin. via Cake Wrecks